Juventus defender Leonardo Bonucci while speaking during an interview, about their upcoming Champions League tie against DiegoSimeone'sAtletico Madrid, an interview in which he spoke on his summer move from Milan back to Juventus and other things.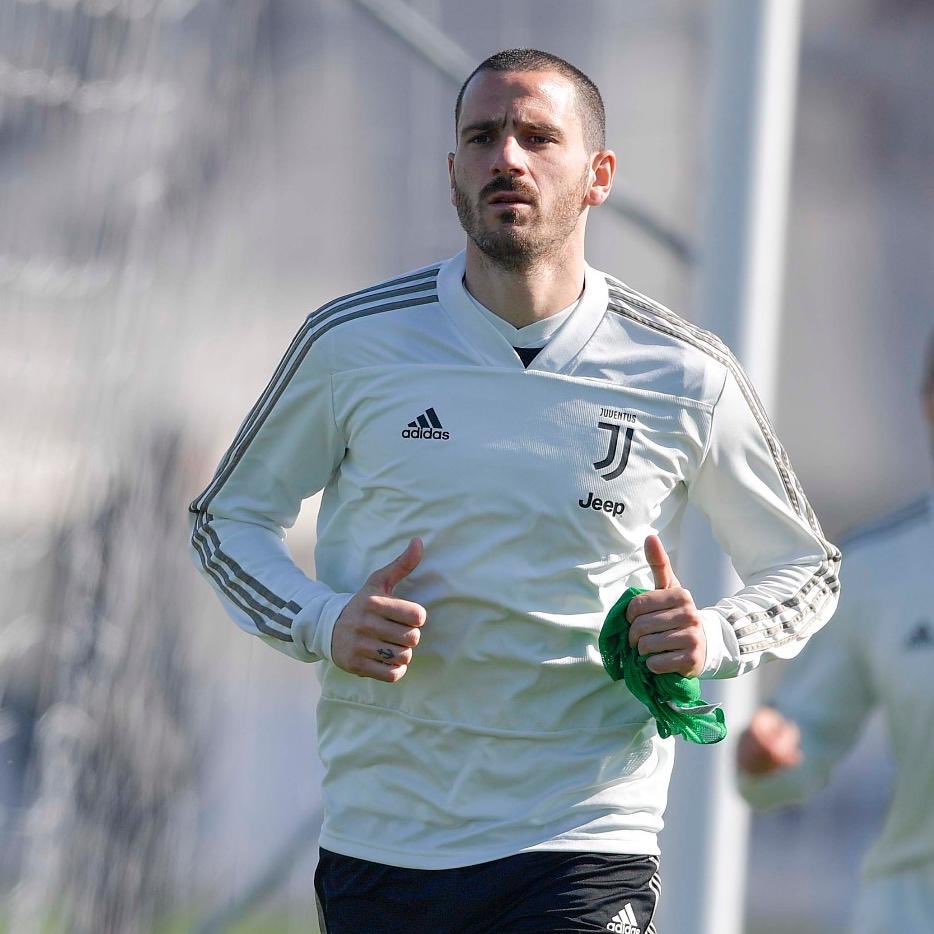 He said as a team, it is complicated to face Atletico Madrid., because they do not give up easily. And Juventus goal is to reach the final and they will try their best toovercome the obstacle. Bonnucci stated Juve's aim of trying to score at least one goal in the Wanda Metropolitano stadium on Madrid, as it would be fundamental to winning the tie.
The Italy international hailed Cristiano Ronaldo as the best player in the world. He went further by saying Juventus' level has increased, due to the arrival of the five-time Ballond'orwinner, at they are aiming to win all trophies. Bonucci. talked about his reaction to Juventus's signing of Ronaldo, as he was not happy when he heard the news. Reason being that he was an opponent then because he was still at AC Milan. He talked about his appreciation for Ronaldo, how he loves his consistency and simplicity.
He continued to heap praises on the Portugal international, and stated that since his arrival he was immediately available, that he always has a word of support for eachteammate. Bonucci went further by saying Ronaldo is always found before and after workouts at the gym, calling him amachine that never stops.
When quizzed on Dybala dip in form, he said he sees him as more mature. That he does not suffer from scoring few goals, he works for the team and that is the most important thing. Paulo Dybala who suffered a dip in form was encouraged by Christiano Ronaldo. Ronaldo did Dybala's trademark goal celebration when he scored in Juventus 3-0 win against Frosinone over the weekend.
Bonnucci was asked if news about Real Madrid interest in him are true, He confirmed it by saying it is an honourand pleasure for him, and it means that he has worked hard. But that the call from Juventus and the desire to return home was fundamental. He said to go back wasnt a difficult one because theBianconeri colours fit me better.